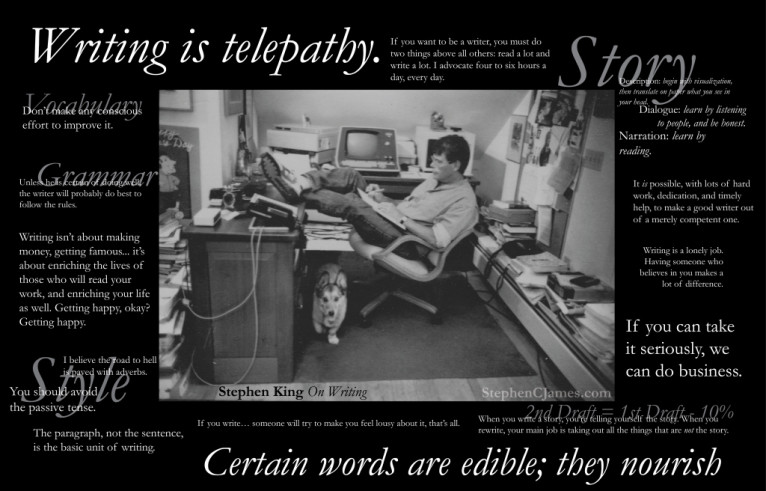 I spent my Spring Break on Florida beaches reading the book On Writing by Stephen King.
The book is broken into two distinct parts. The first is a simple autobiography about King's upbringing and ascension to recognized author. The second is a short toolbox of literary wisdom for the aspiring author.
In college I went through a Stephen King phase, reading five to ten of his more recognized works. I formed an opinion of him which shattered after reading about his childhood, life hardships and how hard he worked to realize his dream.
I really enjoyed the book as it made me want to be better, both as a person, and as a writer. King pulls no punches when he explains what it takes to become a good author. Talent, hard work and an attention to detail are just a few of the traits one must possess.
Upon completion of the book I made a conscious decision to read back through my work with fresh eyes, looking for sloppy, lazy writing. I'm hoping it is easy to recognize, and even easier to stay away from in future chapters.
Learn from your mistakes – right?